Thanks for visiting Cheryl Rogers Barnett's Western Stars Theater!
CLICK ON THE PHOTO FOR THE LINK TO Join this site Its FREE! Tell your friends.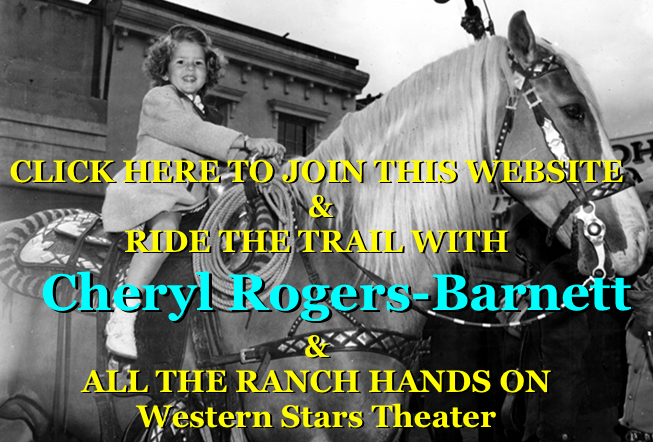 If you are having any trouble joining the website and would like to contact us please message us through our Facebook page and we will get back with you as soon as we can. Please if you would also let us know how you learned about the website we would greatly appreciate your letting us know. Thanks and Happy Trails.