We have our items for sale in the store as well as items from our good friends.
Here are some books and DVD sets.
BOOKS
COWBOY PRINCESS
LIFE WITH MY PARENTS $25.00
 COWBOY PRINCESS
RIDES AGAIN $25.00
THE ALL AMERICAN
COWBOY GRILL
$17.00
DOCUMENTARY & MOVIE DVD SET
$20.00
---
If you are purchasing from outside of the U.S.A. please purchase though Amazon.com. If you would like your copy autographed please then contact me through the contact form found on this  page on my other website  http://www.cherylrogers.com/contacts/ to let me know who the autograph is for and the mailing address. I will then mail you an adhesive autograph book plate for your copy of my book.  Thank You so much!

CLICK ON THE BOOK ICON BELOW TO SHOP ON AMAZON

.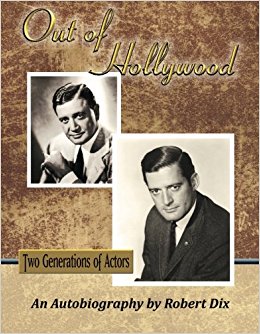 OUT OF HOLLYWOOD  An autobiography of my life as Richard Dix's Son in three major sections: 'The Early Years', "MGM And Beyond" and "As Time Goes By"             $20.00   (personally autographed – includes Shipping and Handling)
To order a copy of the  books, please write to L&B Publishing, 1030 S. Barrel Cactus Ridge #1, Benson, Arizona 85602