Hi Y'all!  My husband Larry has been going through some boxes that we haven't looked through since we moved here (Utah) from California — about 14 years ago.  
He is finding some great stuff!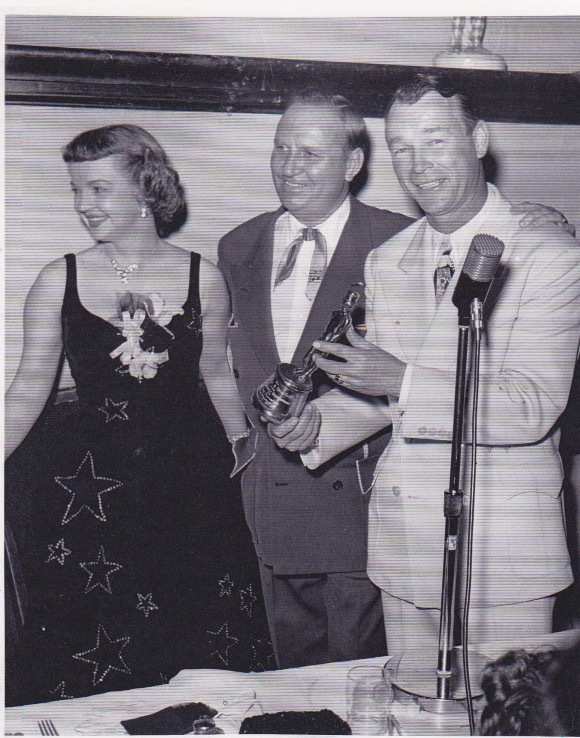 One of the great things he has found is the above photo copy of Mom (Dale Evans), their good friend Gene Autry and Dad (Roy Rogers) at an awards dinner of some kind. The little statue that Dad is
holding appears to have an top hat on.  Do any of you know what the event was? If so, just send me your comment by clicking on the button below and typing in what you think it was.
I know that mom had on a gorgeous black velvet dress. I was with her when she bought the dress at a little boutique in Studio City. She loved beautiful dresses but they usually didn't go with the Western persona that felt she had to maintain.  In this case, as soon as
they handed her the package containing her new dress, she went over to Nudie's (the Rodeo Tailor) nearby shop and asked him to add some rhinestone stars to her new dress. I think she looks beautiful!!!
As to what the gentlemen are wearing — Nudie definitely made Dad's beautiful western suit and probably made Gene's as well.