The original Trigger, The Old Man, The Old Horse, would be turning 83 today. He was truly a very special horse. He was all spirit and fire when Dad rode him and the most gentle of giants when I rode him across the Van Nuys Wash (as a nine-year-old) to the Mom and Pop grocery store on Woodman Avenue.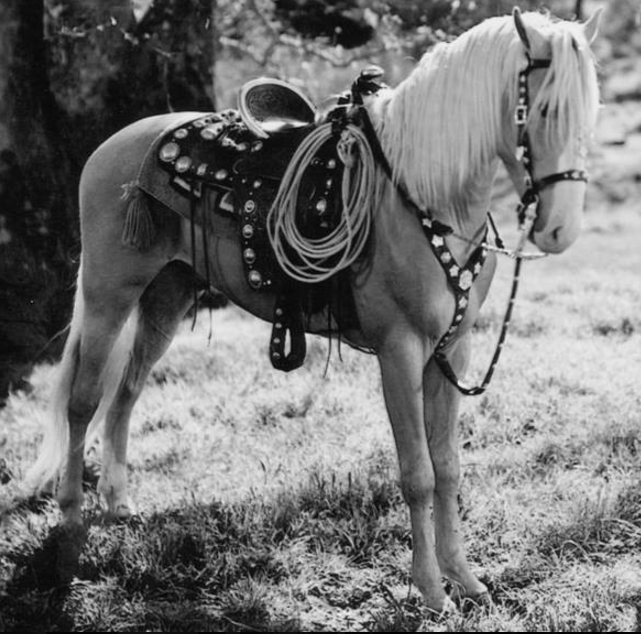 My friend, and author of the upcoming definitive book on Trigger, Leo Pando, just sent me this photo of a very young Trigger and said that I can share it with you.
Happy a wonderful 4TH of JULY!
From both of us, Cheryl and Larry Barnett