Typically of Republic Studios, Utah was made in Lone Pine, California! Dad's (Roy Rogers) films seldom had the budget to travel out of California and Lone Pine is used for everything from itself ("High Sierra") to the Khyber Pass ("King of the Khyber Rifles") to India in "Charge of the Light Brigade" to another world in the Star Trek movies.
This is the first movie that Dad and Mom (Dale Evans) worked with Peggy Stewart ("Queen of the Bs"). Peggy was just in her teens and told me that she was thrilled to be working with Dad. Peggy was a very accomplished horsewoman and that is how she got into movies. She was working by Griffith Park as an exercise girl, riding horses and was "discovered" and asked if she would like to be in movies. Luckily for us, she said "Yes."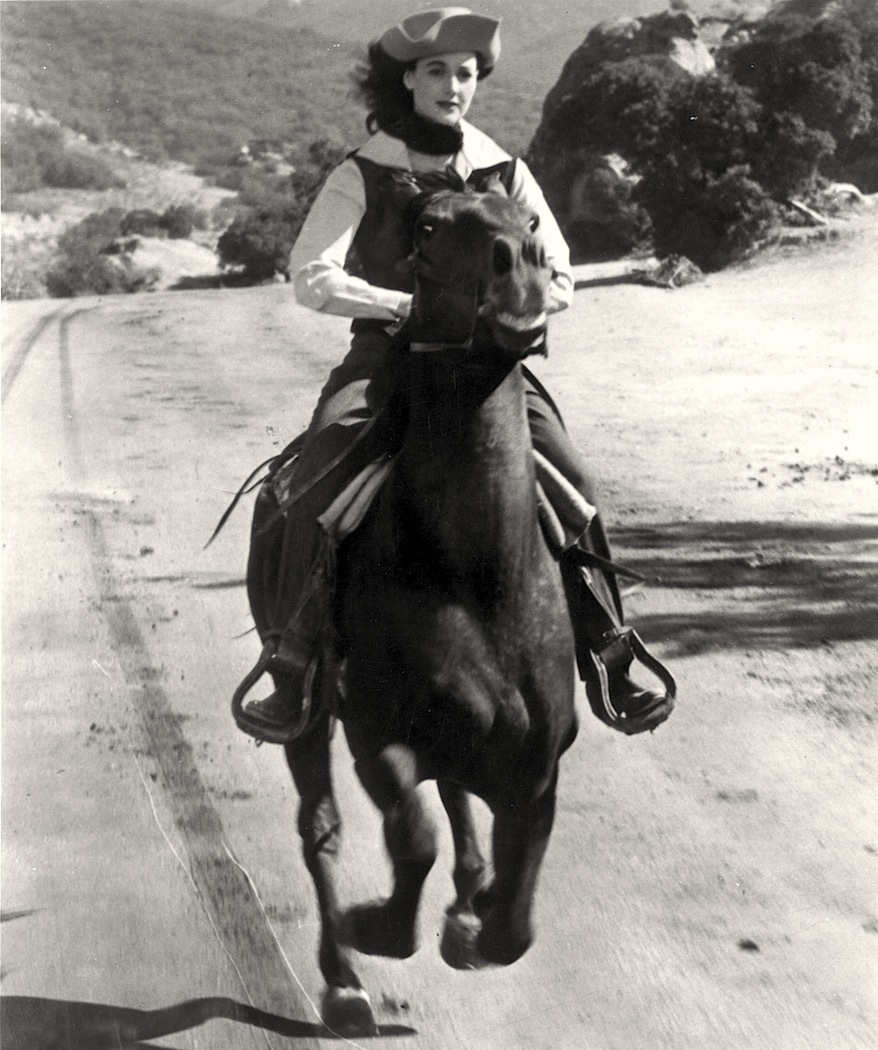 Peggy rode with my group, The Sons & Daughters of the Reel West, is several Pasadena Tournament of Roses Parades. We were soooo very honored to have her with us and she said that she had one of the best times of her life. She said that she had ridden in rodeos and parades all over the country with Allan Lane, Bill Elliot and other actor/performers and thought she had seen the biggest crowds possible but the 1,000,000 plus people along the Rose Parade route topped every event she had ever participated in. By the way, she is still a very good horsewoman.
Her career has spanned many years. Just a couple of years ago, I saw her on TV in an episode of "NCIS." She has also been in a couple of Adam Sandler's last films. She is a great lady, a wonderful actress and a super friend.